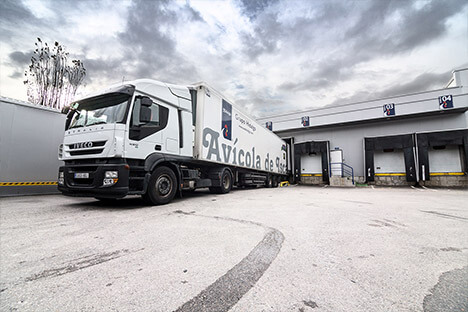 The Hidalgo group owns a fleet of vehicles refrigerated, as well as a cleaning and disinfecting centre.

The distribution takes place in Castilla y León and in La Comunidad de Madrid, but thanks to their fleet their products arrive to different places in Spain such as their islands.

The company also markets its products in different countries in Europa, Asia and Africa.
---
To make that possible Avicola de Iscar has its autocontrol system certified that ensures every requirement from the official veterinarian to export products to different countries.
---